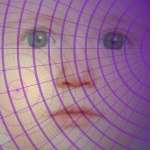 Christine Farrelly
South East London, UK.
I first got interested in computer graphics when I got a copy of CorelDRAW 3 many, many moons ago. The day I saw an advertisement for Xara (version 1) I just had to have it. The transparency options had me hooked right from the start. With the advent of Xara X and all the new options I am even more hooked than I was at the beginning.
I really only use Xara X as a hobby, although I do some creative work in it for my job, as IT Manager for a plastics manufacturing company, mainly to liven up training manuals. The marketing department at the company also use Xara X to design leaflets, newsletters and 'how to' posters, since I showed them how easy it is to use.
I really enjoy designing family birthday cards and creating collages of the many photos I take of my 4 granddaughters.