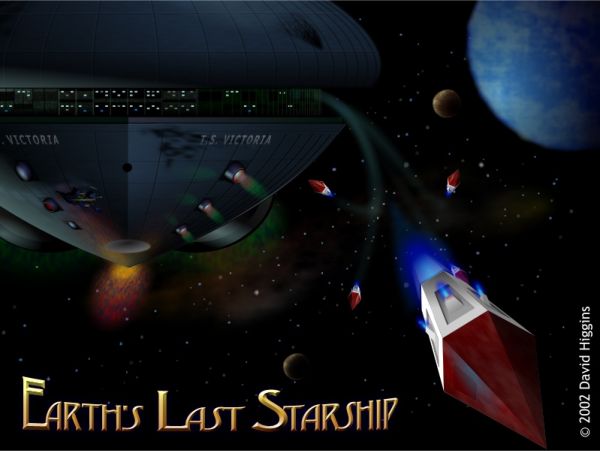 ©David Higgins
Earth's Last Star Ship
I was developing a concept for a TV series and played with some visual
concepts to support my story ideas. I'm not much of a spaceship artist
I'm afraid. What I can build in my head is far more awesome - a bit too
awesome to produce for TV I'm afraid - so the project got scrapped.