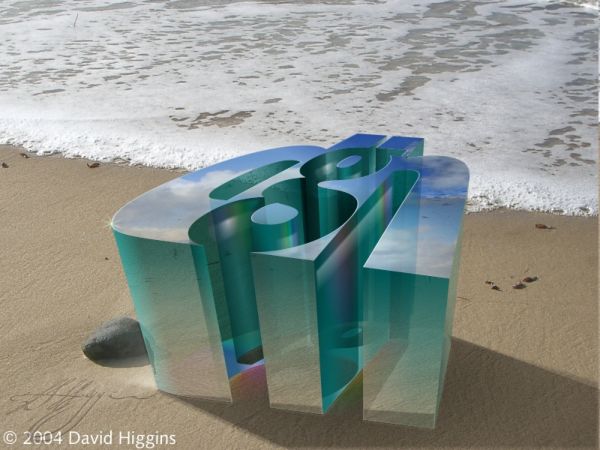 ©David Higgins
Initials
I should probably call this my signature piece! This was another
exploration of reflection and transparency. I wanted to see how far
I could push Xara and I got the idea from another Xara artist who liked
doing his signature. The background is a photo - pretty sure I could
knock it up in Xara but hey, gotta sleep sometime! Actually, my aim was
to make it look like my cut glass artwork was as real as the beach.
Let me know what you think? david@higgins.zzn.com
[NOTE: David has agreed to present a Guest Tutorial on this
image in June 2004]