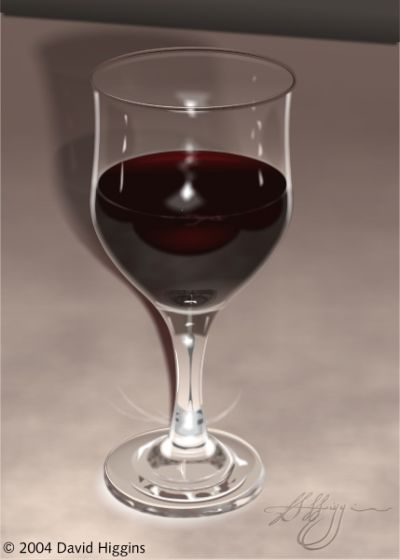 ©David Higgins
A Little Wine
I've been teaching Adobe Illustrator for several years and one of the
introductory exercises I use, is to get students to create a simple
wine glass. This is a mammoth task for them and the end result is always a
pathetic 2D typical Illustrator image. So I decided to show them what
COULD be done in a vector program and created this version of a wine
glass. I did a very quick job on this but was quite pleased with the
result. As a curio, there is a faint speck in the wine which is actually
a pic of a girl in a bikini waving! Just showing off Xara X zoom
capability! This image was created over 2 days.