SPECIAL WYSIWYG WEBSITE EDITION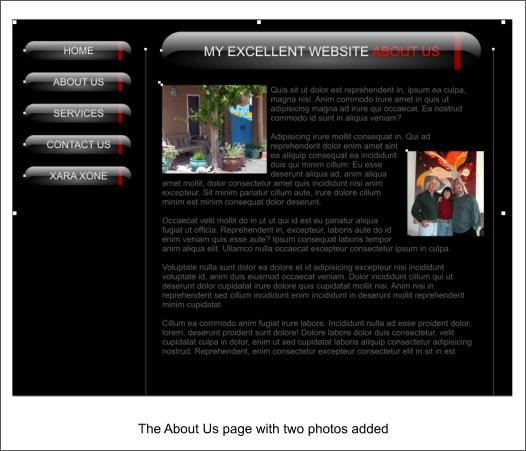 (from the tutorial)
One of the most exciting new features in Xara Xtreme 4.0 and Xara Xtreme Pro 4.0 is the ability to create WYSIWYG (what you see is what you get) multipage websites. In this special edition Workbook, your editor will cover:
In addition, your editor (that's still me) will show you a cool way to add Flash animations to your website. Are you excited? You better be because this is so cool it's hot!
I am accepting your contributions (Tips, Brushes, Templates, stuff like that). I'm starting to run out of ideas and could use your input. If your site has Xara graphics and is not listed, send me your link and a brief description of how you have used Xara on your site.

You are probably aware of Xara Xtreme but have you downloaded Xara Xtreme Pro? All the tutorials in this Workbook are done in Xtreme Pro, so if you don't have it, get it now.


Click here to download your FREE trial version
or to upgrade to Xara Xtreme or Xtreme Pro 4.0 today!
©2007 Gary W. Priester, All rights reserved. No portion of this publication,
including the illustrations contained within, may be reproduced in any way
without the express written permission of the author.