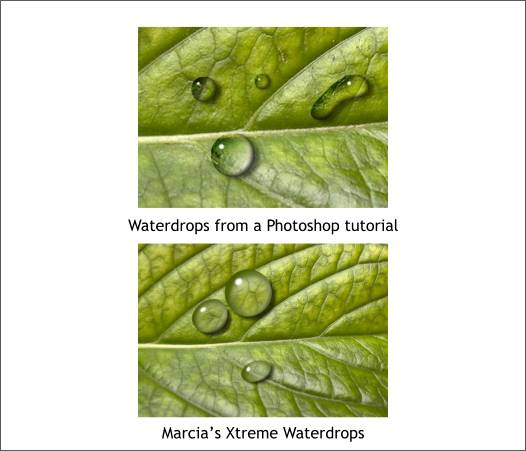 I received an e-mail from Marcia (who is Dutch but lives in France with her artist husband). Marcia had tried to do a Photoshop water drop tutorial in Photoshop with no luck and then tried to do the tutorial in Xtreme. After a few attempts and with a few suggestions from your editor (that's me), Marcia nailed it (see the second example above). Needing something to do for this workbook, I though I would give it a try and see what if I could do a water drop as realistic and convincing as Marcia's.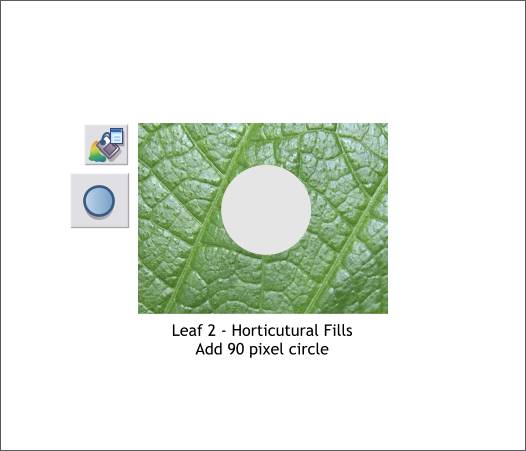 Apply a Leaf 2 fill from the Fill Gallery (Shift F11) to a rectangle and add a 90 pixel circle. (Using the Ellipse Tool, hold down the Ctrl key to constrain your ellipse to a circle)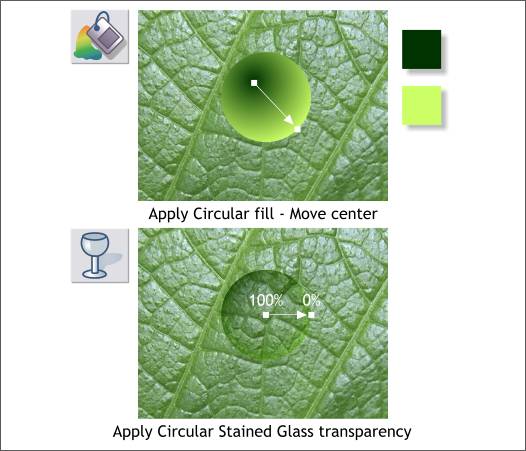 Apply a Circular fill to the circle using dark green and a light green.
Apply a Circular, Stained Glass transparency to the circle and reverse the starting and ending percentages. (Click on the small box at the ends of the arrow and then adjust the Transparency slider settings on the Infobar).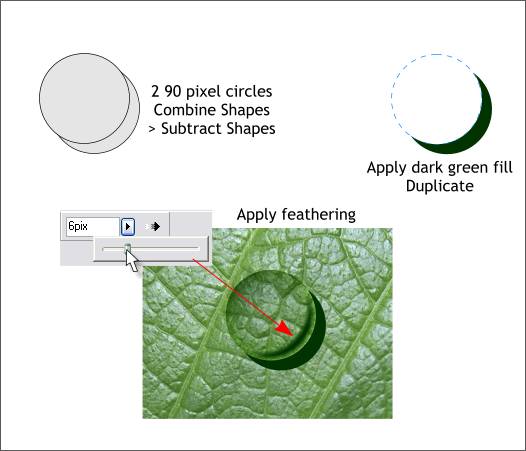 Make another 90 pixel circle and then make a clone (Ctrl k). Move the clone up and left as shown above.
Select both circles and Arrange > Combine Shapes... Subtract Shapes or press Ctrl 2 the keyboard shortcut.
Apply a deep green fill. Clone this shape and place it to the bottom right side of the drop circle as a shadow. Add 6 pixels of feathering to the original shape and place it inside the drop as a reflection as shown above.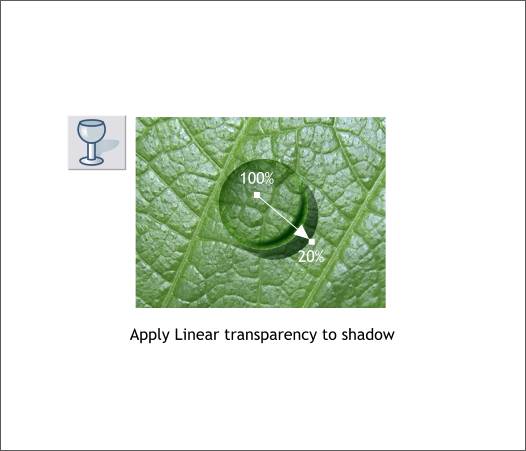 Select the solid shadow shape with the Transparency Tool (F6). Click in the upper portion of the circle and drag down to the right. Change the ending percentage of the transparency to 20%.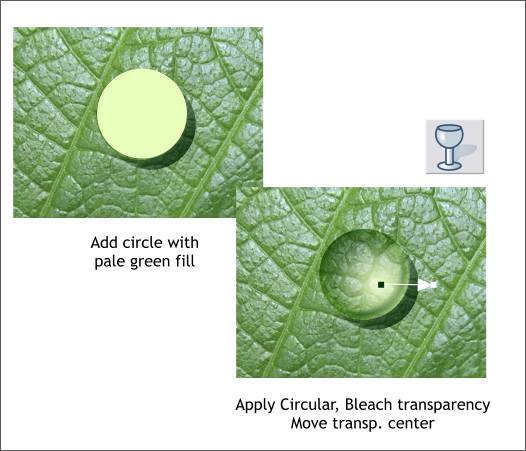 Create yet another 90 pixel circle and apply a very pale green fill.
Apply a Circular, Bleach transparency. Drag the center of the fill down and to the right.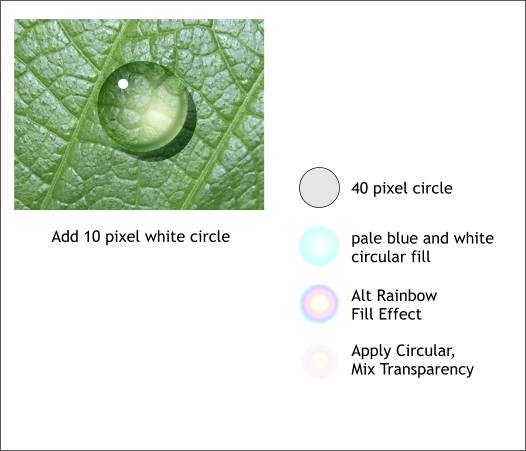 Create a small 10 pixel circle, apply a white fill and place it in the upper left of the water drop as shown above.
Create one more circle, this one 40 pixels. Apply a Circular fill using white in the center and a very pale blue on the outside.
Select Rainbow from the Fill Effect drop down list on the Fill Tool infobar.
Apply a Circular, Mix transparency.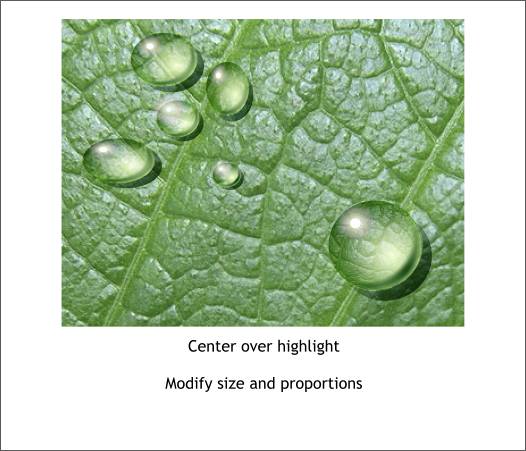 Place the rainbow filled transparent circle over the small white circle to create a diffused highlight. Group all of the drop elements, then make several duplicates. Vary the height and width.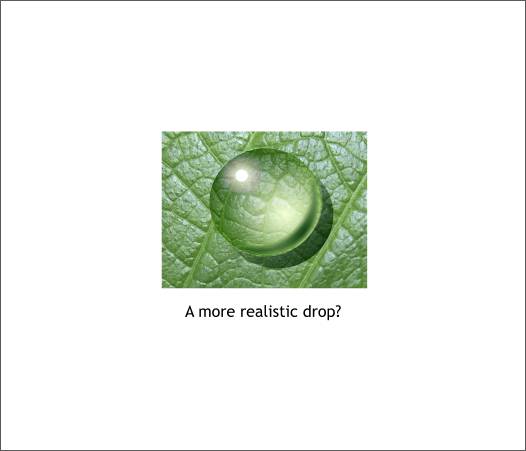 A water drop acts as a tiny magnifying glass. So I was wondering how to create this spherical effect in Xtreme as you can see in the above example.
On the next page, you'll discover how.