In this issue:
Covered in this month's Workbook
Covered in this month's Workbook
The April Xara X tutorial creates a moody southwestern sunset landscape. Christine Farrelly and your editor team up on creating a Celtic Knot in this month's Guest Tutorial. The April Featured Artist Gallery features the realilstic and humorous images of Alexander Grigoriev. In the Shareware Page you will find Minimiro's useful CMYK Workspace template.
I am accepting your contributions (Tips, Brushes, Templates, stuff like that). If your site has Xara graphics and is not listed, send me your link and a brief description of how you have used Xara on your site.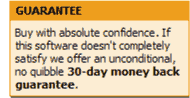 FAQ Publisher from Xara Modules According to Xara,
FAQ lists can be one of the most effective way to improve customer support, and reduce support costs. However, regularly updating your website with the latest questions and answers is often impractical. It usually involves updating your website HTML and re-publishing to your web server. But now anyone, with any website can add an FAQ database that can be updated remotely, just using a web browser.
One of the most cost effective ways to improve customer support and reduce support costs. Provide answers to your most commonly asked questions on your website.
Easy to update from anywhere.
Ideal for non-technical staff to update your product or service FAQs as often as you like.
Changes to your FAQ list are immediately reflected on your website.
No publishing or FTP access to your servers is required.
No CGI, no scripting, no programming, and nothing required on your web server.
Password protected so only authorized personnel can update your FAQs.
Takes seconds to add this feature to any website.
Requires just one single line HTML snippet to be added into the page where you require the FAQ. More info Customize the colors and fonts to fit seamlessly into any website.
Price includes online tools and database hosting. Everything you need to add a FAQ database to your website.

Special introductory offer. Purchase the yearly subscription for just $39.50 a year - a 30% discount on the normal monthly price. Offer ends 20th April (so hurry!)
The Xara Tutorials, On-line Xara X Manual
and WebXealot CD. The perfect Easter Gift!
Tens of you have asked your editor (still me hanging in there—by a thread) over the years for a CD containing the Xara Tutorials, WebXealots, and On-line Xara X Manual. Well thanks to Grant E. Remington, all this (and more) is available on a CD in Adobe PDF (Adobe's Portable Document File) file format for easy viewing and printing! (Hold your applause, please).
Grant has provided an Adobe Acrobat reader on the CD for those of you who may not have one, for viewing the PDF files. Xara Ltd. has included a folder of 19 cool fonts, not available on the Xara X CD, as well as trial copies of Xara Webstyle and Xara 3D 4. If you have never tried Xara 3D 4 you are in for a treat with this incredibly easy to use 3D and animation creation application.
So where do you order your CD and what is it going to cost? Click Here to go to Grant's site to place your order. The price for the CD which includes everything; Xara Tutorials from 1996 - 2001, WebXealots 1-35, including #s 16-35 the on-line Xara X manual, the fonts, the trial versions, the Acrobat reader, the whole enchilada, is $20.00 US which includes free shipping in the USA. The cost outside the USA and Canada is $22.00 US and also included shipping. A great price if I do say so myself.
For a small additional fee, Grant can print your own label design if you decide that you don't like all the worms featured on my handsome label design. So don't delay, order your CD today! And order several for your friends and relatives!
Thanks to all of you who have already ordered (and received) your copies. If you have not ordered yours, as they say in the TV commercials, there will never be a better time to buy!