by Roger Cotgreave
This is my attempt at doing a tutorial which is harder than doing the drawing itself. I usually work very spontaneously, cutting bits out of things, mucking around with color changes and lots of transparencies.
If I had a hat, I would now take it off to Gary for knocking these things out every month. After I finish this I am going to write to Xara to tell them to give this man a raise. Well here goes, this is the original vector image.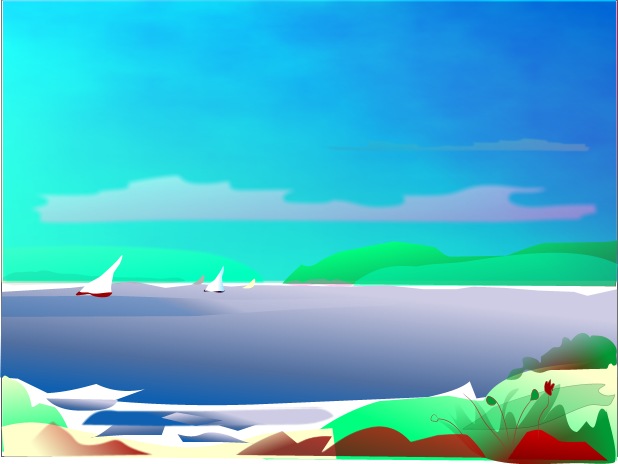 It is a simple drawing made up of mainly two colored linear fills. The long cloud is feathered and a Flat Transparency applied plus the distant green headland. The other cloud is the big one resized and reversed. I have put small shapes in front of the headlands to look like rocks and a blue shape on the ocean to give it depth.