For those of us who like to build things from scratch, or almost from
scratch (writing your own program would really be doing things from
scratch), PayPal offers a way to let us combine our own excellent
design, with the functionality of PayPal's back end.
In the

Designs Gallery

>

E-commerce Widgets

folder are three pre-
programmed

PayPal

buttons:

Buy Now

,

Add to Cart

, and

View Cart

.
You need to have PayPal account, and it takes a few days for PayPal to
verify your information, but PayPal has been doing this for some time
and they offer a broad range of services. I use PayPal, for example to
send Invoices to my clients, both in the US and around the world. And
PayPal only charges a fee when you make a sale or a transaction. They
have made it very easy to sell items from your website in a very
organized, professional, and businesslike manner.
HAPPY CEREAL 3D STEREOGRAM GICLEE PRINT
20" x 16" Archival Rag Paper with Pigment Inks
$50.00
Mouse over image for detail
The example above is an idea of how you can combine the power of the
Eyecatcher Widgets

, in this case the

Cloud Inner Zoom 1

widget, to
provide detail of the smaller image, with PayPal to market your
product. Your shopper has the three options shown above, plus the
options to

Continue Shopping

or

Check Out

when an item is in the
cart. The buttons are live but please do not complete the purchase. I
don't have any prints of the stereogram to sell. Honest.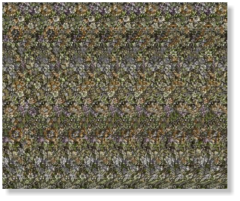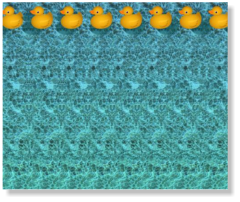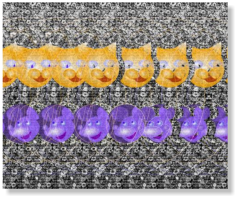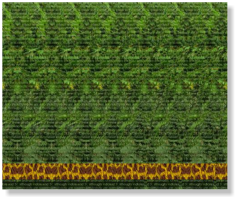 Baby Giraffe
3D Stereogram Print
20" x 16"
$50.00
Cat & Mouse Yin & Yang
3D Stereogram Print
20" x 16"
$50.00
Ted E. Bear
3D Stereogram Print
20" x 16"
$50.00
Rubber Duckie
3D Stereogram Print
20" x 16"
$50.00
In this example, I have used the High Slide pop up feature (

Website
Properties

>

Image

tabbed section) to provide large images for my
customers. Please do not but any of these prints. OK? Thanks. Did I
already say this? Well if you're keen to shop you'll get a chance in a
few moments.
Google has similar buttons and options and you can use Analytics to
track your customers.
What really appeals to me about using PayPal to handle the shopping
cart, is it gives me the opportunity to design my store just the way I
want it to look. I can use some of the excellent Eyecatcher Widgets
(Designs Gallery > Widgets) and I can create a store that looks like MY
STORE and not someone else's. I'm funny that way.
I forgot to mention this. You can also create a

Donate

button so your
visitors can make a donation to you or a charity, on your site.
I have to confess. I LOVE AMAZON.COM! I buy almost everyone on-line
from them. They stand behind what they sell (as long as they are selling
it directly). Here's an example why I like them so much. A few years
back I purchased a Nikon digital camera. The price was about $350. The
very first day I had the camera, it fell off the tripod and smashed. Most
merchants would have said sorry, you break it, you buy it. Not our
fault. Sorry about that! Etc.
I sent an e-mail to Amazon, said it was entirely my fault, and was there
anything they could do? The next morning, I had a response expressing
their regret about the camera. They said they we sending me a free
replacement camera, and they would send me a free return shipping
label to return the broken camera! Just like that! No questions, no
hassles, a free replacement camera, shipped priority, plus free return
shipping. Am I a happy and loyal customer? You had better believe it.
If you sign up for an Amazon Associates account, you can not only sell
your own merchandise (if Amazon.com carries it, my stereogram books
for example), you can sell any of Amazon's merchandise from your
website, like a retailer. And earn real money. No inventory problems.
You can also include things such as the helpful search box above. It
works. Go ahead and try it (any thing you buy earns me money $$$!).
My other confession is I am a sucker for Deal of the Day websites, such
as www.WOOT.com (also owned by Amazon). When you drag the
Amazon.com Associates widget onto the page, you have dozens of get
rich quick options such as the

Lightning Deal

widget shown above. The
deal changes frequently to keep your shoppers coming back.
Key in
Gary W. Priester
and press GO! to see
my oeuvre.
These book ad images are generated through the Amazon Associates
widget. Generate then Copy the script, right click on the page and
select

Paste...

>

Paste HTML Placeholder

. How hard is that? These
links are real and you are free to buy as many books as you wish,
though I think

Looking Good in Color

has been out of print for a while.
Amazon also has a program they call the AStore that let's you build a
shopping area on your website from which you can link to products that
are available on Amazon.com's website. I think I just mentioned this.
There are a few other options in the e-commerce widgets including:
Google Checkout

,

eBay to Go

, and

Cartfly

. Plus there are many more
opportunities on the web for e-commerce websites and for associates
programs. But I hope that this Workbook has shown you how the process
works and how you can customize it.
There's money to be made out there. Remember, Jeff Bezos, the
founder of Amazon.com had to start somewhere. So get out there and
start selling. And while you're at it, don't forget to add those Made
with Xara associate links to your website.
I welcome your questions, comments, corrections, or quality gossip.
Use the e link on the navigation bar to send me e-mail or use the link
below. And in case you forgot, the Z link on the navigation bar links to
the Zipped Workbook for you to download.
Gary W. Priester
Host of the Xara Xone
Send e-mail