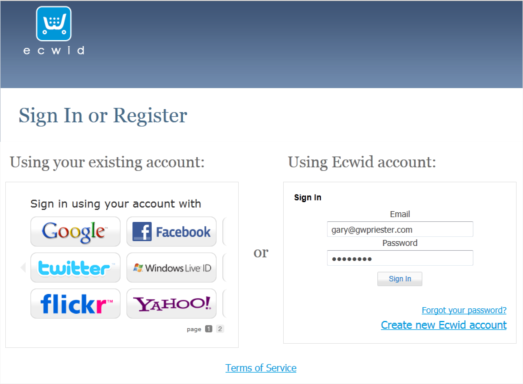 Another powerful, Free or paid full featured e-commerce website is
ecwid

. There is no restriction to the number of items you can have on a
free site and you can have as many categories as you want as well. You
can sign up for a new account or create an account using any of the
accounts shown on the left. I prefer to keep my accounts separate so I
signed up for a new account. I signed up on the ecwid website. I was
sent a confirming e-mail and after responding to show I was who I said I
was, I was sent a store number which I could use to set up my e-store.
The generated script creates a store front with a transparent
background so it integrates well with your site design.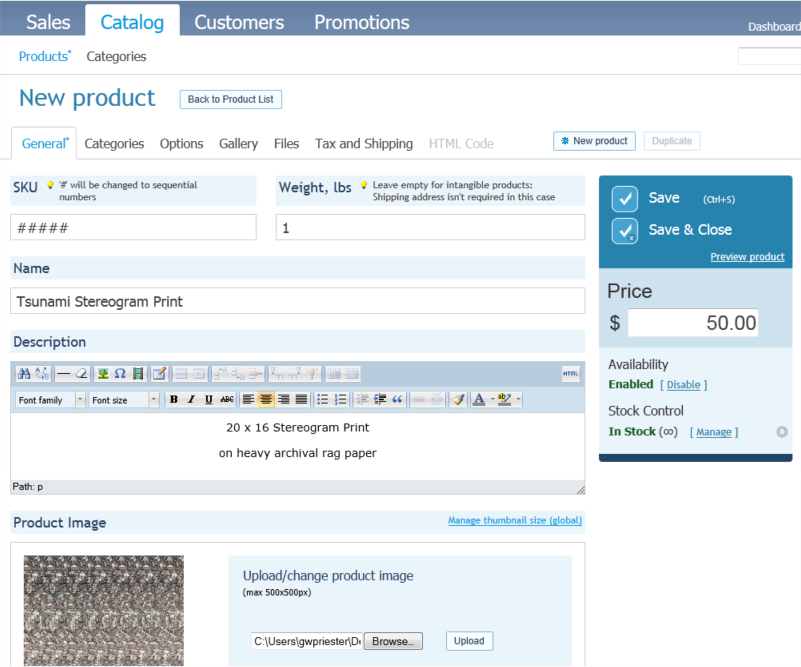 Under the

Catalog

tab, click

Products

, then

New Product

.
You can use your own

SKU

number (

Stock Keeping Unit

) or leave this
blank and ecwid will automatically generate a number for you. Enter
the product details including weight (unless it is a download only
product), price and availability, title, description, and upload a photo
(500 x 500 pixel maximum). If you ship, you must enter a weight.
Press

Save

or

Save and Close

. You can go back and edit at any time.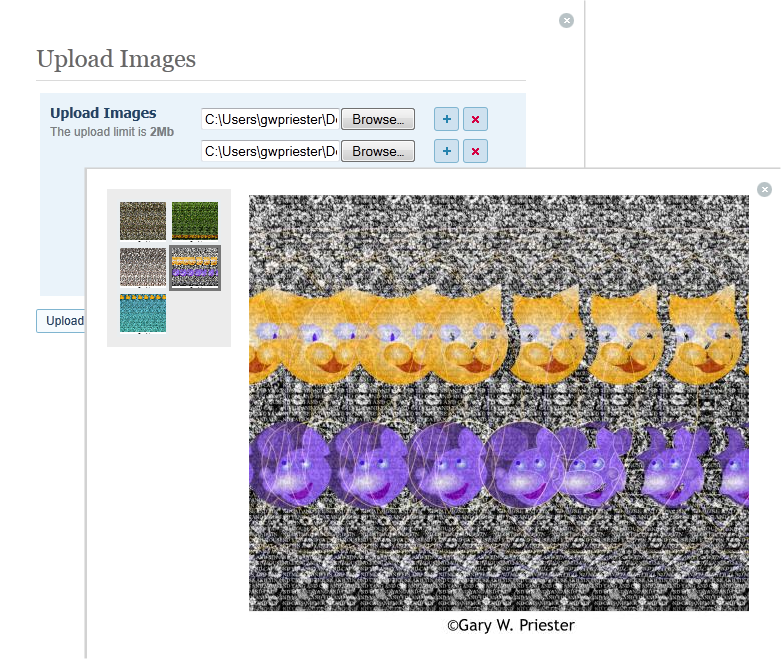 You can create a catalog by uploading your images. The visitor sees the
screen shown above on the right above and can click the thumbnail
images to see a larger image.
You can add a Zone to your store, such as my state, and then charge
sales tax for purchases made in your state our add such taxes as are
appropriate in your country.
When everything is configured, drag the ecwid widget onto the page,
enter your

Store ID

and press

Generate

, then

Insert

. Below is my
store.
I would prefer more control over the layout. And you can do this on the
website. If I can remember, the next time I revise this page, I'll go back
and look at the various options. I was in a hurry to get this Workbook
published and did not spend as much time with each solution as
perhaps I should have.
I altered the placeholder code for the store and reduce the Width
setting to 80% to fit on the page.
If you have any questions or problems, ecwid has a very excellent Web-
based forum staffed by friendly and knowledgeable persons. In many
cases there was a response to my questions almost in real time. Good
product and good people.