There are certain basic functions that seem to come up every time I do a tutorial. And so each time I create a tutorial, I have add a paragraph or two covering these basics for new users. In this edition of the Workbook, I'll cover these basics so in the future I can just add a hyperlink to the appropriate page.
Let's begin with setting Page Units. Each Xara X and Workbook tutorial uses Pixels as the Units of Measure, and RGB 0-255 for the Color Units.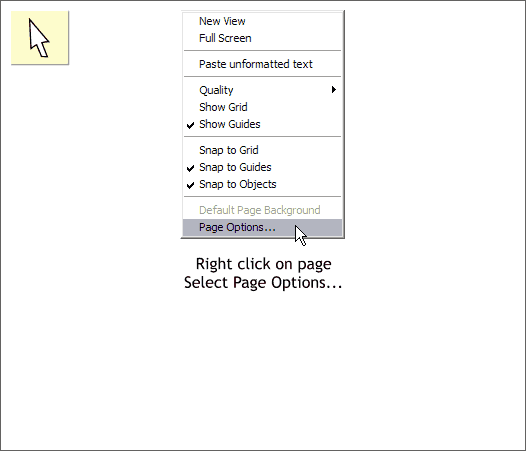 Step 1 Right click on the page and from the pop up menu select Page Options... (or select Options... from the Utilities pull down menu).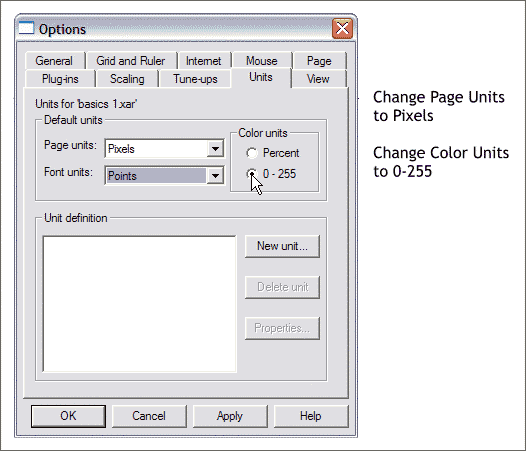 Step 2 In the Options dialog, select the Units tabbed section. From the Page Units drop down list, select Pixels. Check the 0-255 radio button in the Color Units section.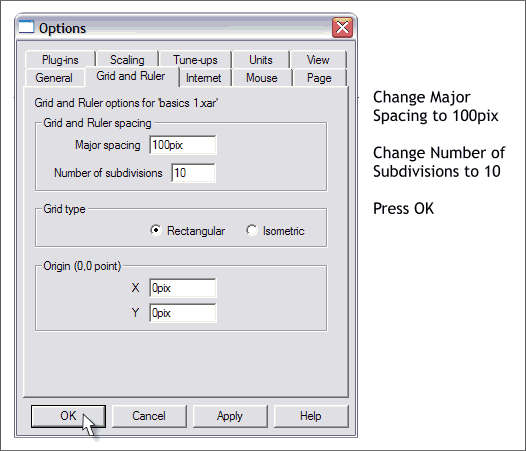 Step 3 Open the Grid and Ruler tabbed section. Change the Major Spacing amount to 100pix (key it in exactly like this with no spaces). Change the Number of Subdivisions to 10. Press OK to apply the changes and to close the dialog.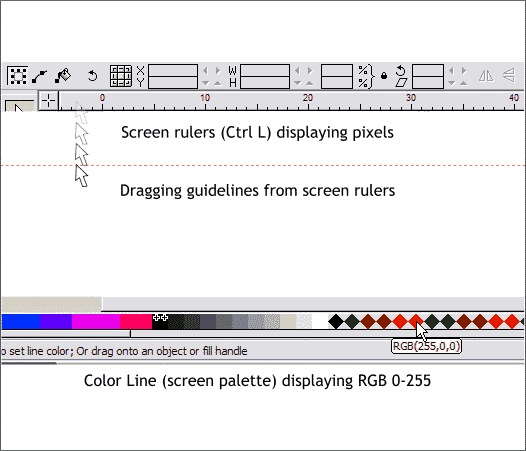 In the illustration above the screen rulers now display in Pixels and each 100 pixels is divided into 10 units or subdivisions.
To drag a guideline onto the page, simply drag from the screen ruler onto the page and a red dashed guideline will appear on the page. (Snap to Guides is automatically enabled when you drag a guideline onto the page).
The bottom image shows the screen palette of colors. The colors shown as square swatches are the "Named" colors and consist of 24 primary colors, black, white, and 8 tints of black. The colors represented by the diamond shapes are Web safe or Browser colors and now display the RGB components of each color if you let your mouse hover over any color for a few seconds. There are 216 web safe Browser colors.