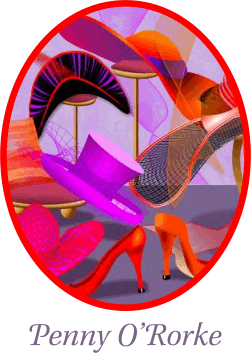 May 2007
I've never had any formal art training, but I come from an artistic background and have always painted, drawn, designed and made things. Xara is perfect as it combines elements and skills I've used all my life.
I use Xara for designing cards, invitations, T-shirts, prints for children, and layouts for murals. I also use it for doodling, word processing and photo editing – in fact just about everything. It's a joy to use and figuring out how to do things is fun and satisfying. I love the way "Can I do this?" becomes "How shall I do this?" I'm deeply grateful to Gary for all his help and encouragement and to the Forum community for so much friendly help and advice.
I'm retired from a variety of jobs in media and retail, living in central London with my husband, and children and grandchildren within easy reach. I got my first computer for my 60th birthday, was introduced to Xara by my son soon afterwards and began a very happy retirement.

---



Xara makes several graphics products and all of them are fun and easy to use. And Xara makes this site possible so it would be nice if you just went to these pages and had a look see. Thanks.
You are probably aware of Xara Xtreme but have you downloaded Xara Xtreme Pro? All the tutorials in this Workbook are done in Xtreme Pro, so if you don't have it, get it now.
Here are some other products made by Xara and links to the Xara.com Website.
©2007 Gary W. Priester
All art is copyright of the artist and may not be used or reproduced in any form without the express written permission of the author.