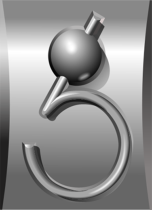 June 2005 Featured Artist
Gary David Bouton
Gary David Bouton is an author of 20 books on Computer Graphics, including the complete Inside Adobe Photoshop series (voted Best Graphics Book in 1997 by Amazon), The Netscape Guide to Web Graphics, and CorelDraw. Also a professional illustrator, Gary has over 20 years experience creating television commercials and magazine ads as an advertising agency Art Director.
Bouton has won four international awards in design and Desktop Publishing and has also authored several articles for photography and digital imaging magazines.
In his spare time, Gary tours the lecture circuit, teaches privately, and enjoys playing the piano. He also hosts The Inside Track, a Photoshop forum and the TalkGraphics 3D modeling discussion group.
The author can be reached at gary@theboutons.com. Visit his Online Gallery at TheBoutons.com
I'd like to thank the Other Gary, Gary Priester, for keeping the faith—he and I had planned an after market book on XARA for the past 8 years, but so far, no publisher. Why not write a note to your favorite publisher today, and threaten to spam their blog if they don't make an offer? Only kidding! Seriously, with Adobe absorbing Macromedia, there are fewer and fewer independent software creation companies—certainly for computer graphics—out there, so let's spread the word about XARA, encourage the free downloads of XARA Webster (the XARA taste-spoon version... www.5star-shareware.com/Windows/Graphics/Image-Editors/xara-webster.html , and OG, thanks for the space and opportunity to strut my recent stuff here.
CLICK HERE TO ENTER THE GALLERY