Guest Tutorial #67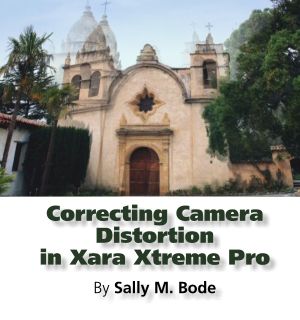 This tutorial ©2007 Sally M. Bode
Everyone knows about Photoshop and how great it is for editing images. Well much of what can be done in Photoshop, can be done in Xara Xtreme Pro with ease and great results. And once you are familiar with the method I have described in this tutorial for correcting distorted pictures, I think you'll find it is a whole lot easier than trying to accomplish the same thing in Photoshop. Because no matter what you do, you can't hurt your pictures. Whether you are using your pictures, for tracing in Xara, for collage, or what have you, Xara is a great tool!
CLICK HERE TO START THE TUTORIAL >
You are probably aware of Xara Xtreme but have you downloaded Xara Xtreme Pro? All the tutorials in this Workbook are done in Xtreme Pro, so if you don't have it, get it now.


Click here to download your FREE trial version
or to upgrade to Xara Xtreme Pro today!
©2007 Gary W. Priester, All rights reserved. No portion of this publication,
including the illustrations contained within, may be reproduced in any way
without the express written permission of the author.