Guest Tutorial 35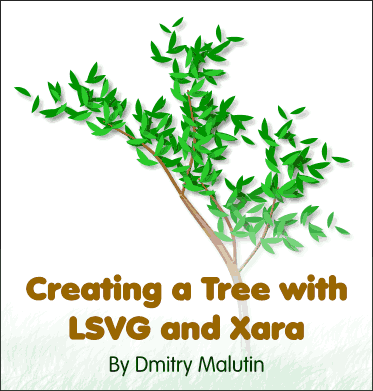 Using LSVG (L-System Vector Generator) and XARA X you can create complex and organic shapes. The range and variety is endless. Click here to download your free copy of LSVG and for more information.
To understand how LSVG works, and how the fractal formula can be modified, visit Understanding the L-System rules
This tutorial illustrates an approach to make treelike shapes. So, let's create a tree.
This tutorial is copyright ©2004 Dmitry Malutin and cannot be be reproduced in any form except as a tutorial without the author's permission.