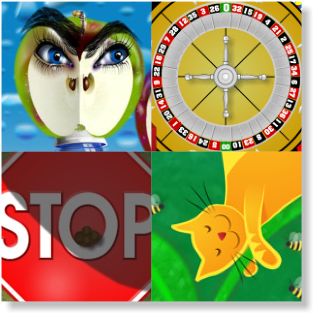 March 2005 Group Show
Featuring the Xara Art of:
Romanowicz Darek
Bruce Stawicki
Ed Foreman
Amanda Hayler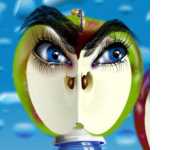 Romanowicz Darek My name is Romanowicz Darek (I am also known as eRDe). I was born 1958 in Lodz, Poland. I started to draw before I was born. I became a freelance artist in 1980.
I've got funny dog. I'm a "dog" too. I hate work, unpaid reckoning, politics. I like forests and worms (nature). I love to draw. Xara X is the best vector illustration program. May the force be with you, and with me too. ...exist...free...
Visit my Websites: anim.pl/erde & erde.prv.pl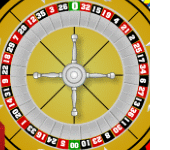 Bruce Stawicki My real job is working as an EMC technician. EMC = Electromagnetic compatibility. Doing digital art and graphics is my full-time hobby. I have been doing this since 1997 and started using Xara Webster. Then Corel Xara and now Xara X1. I still have all of the programs on my computer. And these are my favorite software to use. Mostly I like to do illustrations but also do some freelance graphics design and web page design work through my web site. You can see a lot of the work I have done over the years at my web site. And most every graphic there was done using Xara software. Thanks Xara!
Visit my Website: artist4hire.net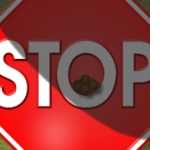 Ed Foreman As a young boy in Louisiana, I would go with my mother as she taught oil painting at the local art guild. In my teens I helped create sets for high school plays. As a young man I studied scenic design at the University of Oklahoma after which I started a 25 year career in the Oil field Supply business—go figure!
Sometimes life directs you a certain way, and your creativity surfaces where you least expect it. These days I derive pleasure by using Xara X1 to create ads, design logos, make posters, and a host of other design oriented projects. Much of my work is pro bono and performed for charitable organizations and small groups or businesses. Sometimes a smile on the face of a client is the best payment I could ever hope to receive.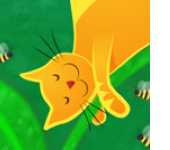 Amanda Hayler I was born in 1965 in Salisbury (near Stonehenge) in England. I've always had an interest in art, particularly drawing, but never got round to having formal training. I am a mother of two young children (8 and 9 years old), working part-time for a local secondary school (11-18 year olds) in Chelmsford, Essex. My work involves maintaining the school web site and Intranet, and entails close collaboration with teaching staff in creating and developing online educational material.
It is through my work that I discovered "digital art" and subsequently Corel Xara ­ I have upgraded ever since. I use it mainly for web graphics, but over the last year Xara X has become one of my main drawing tools. It is a lovely and easy program to use, with a wonderful support network (TalkGraphics and Xara Xone). My pictures are simplistic, colourful and, I hope, fun ­ being very much influenced by my own children and my work with infant school children.
My website is minhay.co.uk