APRIL 2009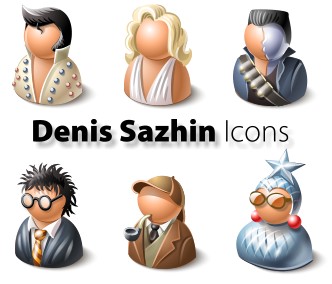 My name is Denis Sazhin.
I was born in USSR, in Gorkiy town. Now the country is called Russia and my native town is called Nizhny Novgorod... so there is nothing left :) I went to one of the state public schools (the only schools that existed at that time). They were all pretty much the same. They didn't have names, just numbers, and they all taught the same common stuff.
After I graduated from school at the age of seventeen, I still didn't know who I was or what I was going to do. So I entered a technical university to study to be a systems engineer and studied there for six full years. At the same time I worked as a programmer for several software companies and eventually started to worry that I was going to be a programmer forever. Though I knew I was not a great one!
Finally, at the age of 25 (yes, after wasting 8 years of my life), I realized I could not afford to waste more time on things I didn't like to do. So I quit my postgraduate course at the university, quit my job, left my town, and moved to Moscow, the capital, to start from scratch. I found a job as a web designer and learned everything in the process. I started to act quickly and that's why I changed jobs several times in a short period—about five jobs in two or three years, and I learned about design, animation, illustration and so on. Then I finally decided I didn't want to be an employee anymore and I started to work for myself.
Now I'm thirty, I'm an illustrator and icon developer, I have my own business and that brings me up to date.
Denis Sazhin
ICONKA.com

Xara makes several graphics products and all of them are fun and easy to use. And Xara makes this site possible so it would be nice if you just went to these pages and had a look see. Thanks.

You are probably aware of Xara Xtreme but have you downloaded Xara Xtreme Pro? All the tutorials in this Workbook are done in Xtreme Pro, so if you don't have it, get it now.
Here are some other products made by Xara and links to the Xara.com Website.
NEW! Xara Web Designer Now there is an easy-as-Xara way to create a professional looking website. Web Designer is based on Xara Xtreme and includes professionally designed user customizable templates. It's easy to learn and fun too! Click here to see a Special Edition Web Designer Workbook
©2009 Gary W. Priester
All art is copyright of the artist and may not be used or reproduced in any form without the express written permission of the author.